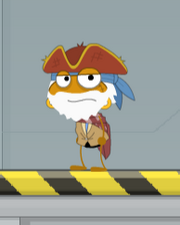 Hello there. I'm The Nameless Lancer, but you can just call me Lancer. I'm a big fan of Poptropica. If you want to friend me, my user name is "JakeII1" (it's dumb, I know). My Poptropican's name is "Friendly Carrot". If you have any questions for me, then don't hesitate to ask. I'll respond as soon as I can. I'm not as active as I used to be, but I'll still respond to any messages you send me.
About The Nameless Lancer
Wikis I Visit
Community content is available under
CC-BY-SA
unless otherwise noted.