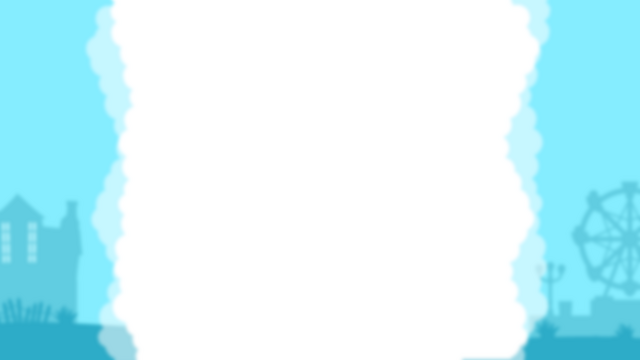 There is no description yet. Add a description.
Appears on these pages

of
Images used indirectly on articles. Badges Emoticons

It's getting very close to December, which means soon it'll be Christmas! For the month, our...

There have been TONS of changes around here lately, ones that I know you'll love. First of all...
See full list >
File history
Click on a date/time to view the file as it appeared at that time.
(Latest |
Earliest
) View (newer 50 |
older 50
) (
20
|
50
|
100
|
250
|
500
)
Date/Time
Thumbnail
Dimensions
User
Comment
current
06:36, August 30, 2015
1,920 × 1,080

(157 KB)

Jeteroo (wall | contribs)
Reverted to version as of 18:37, August 25, 2015
22:17, August 29, 2015
1,184 × 860

(30 KB)

HPuterpop (wall | contribs)
18:37, August 25, 2015
1,920 × 1,080

(157 KB)

Sannse (wall | contribs)
Reverted to version as of 22:34, July 3, 2015
18:50, August 24, 2015
2,560 × 1,440

(17 KB)

Ultimate iPad Expert (wall | contribs)
Reverted to version as of 18:46, November 16, 2013
22:34, July 3, 2015
1,920 × 1,080

(157 KB)

Ultimate iPad Expert (wall | contribs)
00:14, June 8, 2015
1,920 × 1,080

(234 KB)

Ultimate iPad Expert (wall | contribs)
23:53, June 7, 2015
1,920 × 1,080

(274 KB)

Ultimate iPad Expert (wall | contribs)
02:06, March 20, 2015
1,920 × 1,080

(157 KB)

HPuterpop (wall | contribs)
02:06, March 20, 2015
1,920 × 1,080

(157 KB)

HPuterpop (wall | contribs)
02:04, March 20, 2015
1,920 × 1,080

(139 KB)

HPuterpop (wall | contribs)
21:57, February 21, 2015
1,574 × 818

(114 KB)

TronX7 (wall | contribs)
04:26, December 2, 2014
1,574 × 818

(62 KB)

AwesomeOrange89 (wall | contribs)
00:19, December 2, 2014
1,574 × 818

(62 KB)

AwesomeOrange89 (wall | contribs)
It's beginning to look a lot like Christmas!
02:15, November 17, 2014
1,574 × 818

(92 KB)

AwesomeOrange89 (wall | contribs)
Reverted to version as of 19:32, November 16, 2013
02:43, November 2, 2014
1,600 × 994

(250 KB)

AwesomeOrange89 (wall | contribs)
00:35, November 2, 2014
1,280 × 720

(47 KB)

AwesomeOrange89 (wall | contribs)
01:53, October 23, 2014
1,878 × 750

(127 KB)

AwesomeOrange89 (wall | contribs)
03:15, September 21, 2014
1,574 × 818

(264 KB)

Ultimate iPad Expert (wall | contribs)
15:47, June 6, 2014
128 × 108

(8 KB)

Ultimate iPad Expert (wall | contribs)
14:04, June 4, 2014
128 × 108

(8 KB)

Ultimate iPad Expert (wall | contribs)
13:59, June 4, 2014
128 × 108

(8 KB)

Ultimate iPad Expert (wall | contribs)
13:57, June 4, 2014
236 × 65

(9 KB)

Ultimate iPad Expert (wall | contribs)
13:53, June 4, 2014
128 × 108

(8 KB)

Ultimate iPad Expert (wall | contribs)
03:44, June 4, 2014
128 × 108

(8 KB)

TronX7 (wall | contribs)
Reverted to version as of 21:36, June 3, 2014
02:08, June 4, 2014
128 × 108

(8 KB)

AwesomeOrange89 (wall | contribs)
23:47, June 3, 2014
128 × 108

(8 KB)

Ultimate iPad Expert (wall | contribs)
21:36, June 3, 2014
128 × 108

(8 KB)

Ultimate iPad Expert (wall | contribs)
12:22, June 1, 2014
1,878 × 766

(88 KB)

AwesomeOrange89 (wall | contribs)
04:41, April 17, 2014
120 × 120

(2 KB)

AwesomeOrange89 (wall | contribs)
19:00, March 20, 2014
1,574 × 818

(98 KB)

Ultimate iPad Expert (wall | contribs)
01:50, February 22, 2014
1,574 × 818

(291 KB)

Ultimate iPad Expert (wall | contribs)
22:17, February 10, 2014
1,574 × 818

(280 KB)

Ultimate iPad Expert (wall | contribs)
20:04, January 6, 2014
1,574 × 818

(146 KB)

Ultimate iPad Expert (wall | contribs)
19:59, January 6, 2014
1,574 × 818

(146 KB)

Ultimate iPad Expert (wall | contribs)
19:57, January 6, 2014
1,574 × 818

(146 KB)

Ultimate iPad Expert (wall | contribs)
19:56, January 6, 2014
1,574 × 818

(146 KB)

Ultimate iPad Expert (wall | contribs)
19:48, January 6, 2014
1,574 × 818

(146 KB)

Ultimate iPad Expert (wall | contribs)
19:47, January 6, 2014
1,574 × 818

(146 KB)

Ultimate iPad Expert (wall | contribs)
21:42, December 10, 2013
1,574 × 818

(62 KB)

Bob Bricks (wall | contribs)
19:32, November 16, 2013
1,574 × 818

(92 KB)

Ultimate iPad Expert (wall | contribs)
19:26, November 16, 2013
1,574 × 818

(92 KB)

Ultimate iPad Expert (wall | contribs)
18:59, November 16, 2013
799 × 799

(137 KB)

Ultimate iPad Expert (wall | contribs)
18:47, November 16, 2013
400 × 400

(97 KB)

Ultimate iPad Expert (wall | contribs)
Reverted to version as of 18:43, November 16, 2013
18:46, November 16, 2013
2,560 × 1,440

(17 KB)

Ultimate iPad Expert (wall | contribs)
18:45, November 16, 2013
2,560 × 1,440

(17 KB)

Ultimate iPad Expert (wall | contribs)
Reverted to version as of 18:42, May 3, 2013
18:44, November 16, 2013
390 × 390

(89 KB)

Ultimate iPad Expert (wall | contribs)
18:43, November 16, 2013
400 × 400

(97 KB)

Ultimate iPad Expert (wall | contribs)
18:42, November 16, 2013
400 × 400

(97 KB)

Ultimate iPad Expert (wall | contribs)
18:38, November 16, 2013
400 × 400

(58 KB)

Ultimate iPad Expert (wall | contribs)
18:36, November 16, 2013
400 × 400

(58 KB)

Ultimate iPad Expert (wall | contribs)
(Latest |
Earliest
) View (newer 50 |
older 50
) (
20
|
50
|
100
|
250
|
500
)
Metadata