Crisis Caverns Island was the first island to be released on Poptropica Worlds. It was released on May 23, 2017.
Walkthrough
The island starts out in some sort of state park. Talk to the park ranger and she will give you the button of the park. You can walk into a museum where you will see Ranger Rick. He will state that the antlers on his elk statue have gone missing, and he asks you to find them. Further reading through the museum, it will tell you facts about certain North American animals, and tell you about a supervolcano that erupts every 300,000 years, and a geyser called Old Reliable that erupts every 90 minutes. However, when you see the geyser, even when the timer until the next eruption goes off, the geyser will not erupt, stating the supervolcano will be erupting soon. Find a tour guide for a cave, and he will allow you in, telling you that two people are trapped behind a metal block. Go on top of The Ye Old Cabin and Mine and there you will find the elk antlers. Go back in the museum. Return the elk antlers to the ranger, Rick at the Ask Me About Elk station, and you will be given a junior ranger badge. Now head over to the right, where there are two professors talking about stuff. Show the badge, and they will give you a magnetic belt. After, go back in the cave, and use the belt to pull the rock into a small hole. Then, the elderly ladies will go out. After, use your magnetic belt on a rock to get pulled up. Jump up and click hold it to get up, then go right. Now, you will have to pull the rocks into the gaps, and later have to jump click again to one of those rocks. Also there is a spring nearby which you cannot pass unless you pull the rock to make it stop. (please continue here)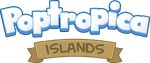 Community content is available under
CC-BY-SA
unless otherwise noted.